I am a northern California artist working from home. That's right home sweet home.

"An honor student at the Academy of Arts San Francisco, 1981-1983, I have been in graphic design since age 19. A designer for prominent SF Bay Area agencies for several years until striking out as M. Lamirande Design in 1989.

Today, I have over twenty-five years of commercial graphic design experience. Through the years, I have complimented my love for commercial design with my own personal series of pen & ink, mono prints, and digital works always furthering my creativity. I hope you enjoy these works."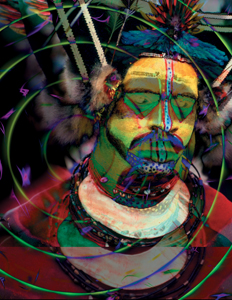 These works are available as 12 x 18 unframed, signed giclee prints on premium archival paper. Larger sizes are available. If interested in ordering a signed print, please email us with the name of the print, and we will contact you with the order details. 

Shipping not included.

These works are offered as traditional, signed 

and numbered prints.

Shipping not included.